Also visit
Are you visiting Amsterdam? Why don't you visit one of our Dutch Experiences;
---
B&B Hoeve Chapeau
Visiting Amsterdam and its surroundings? You would like to stay overnight in a real farm? Then this is your chance! Katwoude is a stone's throw from Amsterdam and has a beautiful accommodation where you can stay with 10-13 people for a wonderful night in the countryside. An experience that you will never forget!

---
Restaurant Jacob
See for yourself where it all started! More than 40 years ago Henri Willig started making cheese at cheese farm Jacobs Hoeve in Katwoude. Nowadays you are welcome to enjoy a delicious lunch or dinner at the restaurant next door. A tasteful experience that will stay with you for a long time.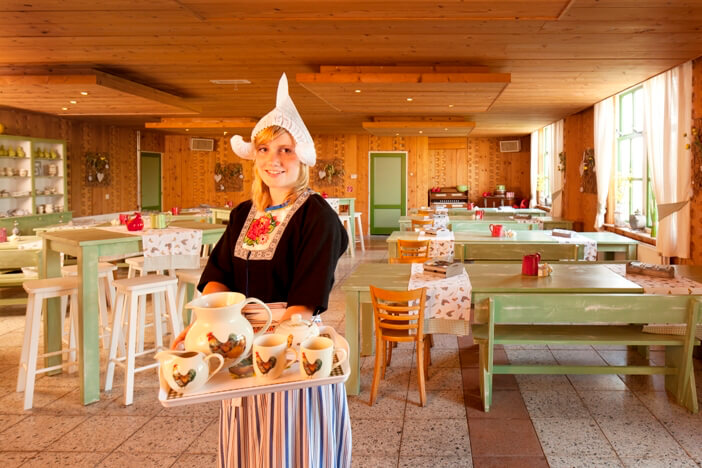 ---
The Story Of Edam Cheese
Always wanted to know why Edam is so famous?
Henri Willig has built an experience in Edam where the glorious history of Edam cheese is told and where you can learn everything about Edam cheese from the past and also today. A nice outing for all ages. The experience is wheelchair accessible. Edam is close to Amsterdam, so the experience is perfect to combine with a visit to the capital.
You can book your tickets here.
We would be happy to welcome you.
With kind regards,
Team The Story of Edam Cheese