Wij hebben Hart voor Vrouwen
Traditioneel gezien waren het de vrouwen die de kaas maakten. Hen zijn we veel dank verschuldigd met betrekking tot het succes van de kwalitatieve Nederlandse kaas. Ook binnen ons bedrijf zorgen sterke vrouwen mede voor het succes.
Toen Inner Wheel vroeg of wij wilden mee helpen bij het inzamelen van onderzoeksgeld voor onderzoek om meer inzicht te krijgen in hart & vaat ziekten bij vrouwen wilden wij graag onze bijdrage leveren.
Daarom doneren wij 10% van de omzet die via het Inner wheel netwerk gerealiseerd wordt aan Hart voor Vrouwen. Scan de QR-code om naar onze webshop te gaan of klik hier: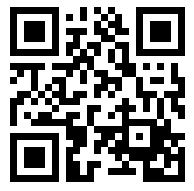 Over hart voor vrouwen
Hart voor Vrouwen is opgericht door Angela Maas, hoogleraar cardiologie voor vrouwen aan de Radboudumc Nijmegen. Sinds begin 2014 zet de stichting zich in voor multidisciplinair onderzoek gericht op hart- en vaatziekten bij vrouwen. Wereldwijd overlijden de meeste vrouwen aan hart- en vaatziekten. Door meer onderzoek moet de zorg aan vrouwen verbeteren.

Er sterven meer vrouwen dan mannen aan hart- en vaatziekten. Toch worden bij wetenschappelijk onderzoek met name mannen onderzocht. Daardoor ontbreekt een gedegen kennis over de symptomen en oorzaken bij vrouwen. De stichting maakt zich hard voor het bij elkaar brengen van verschillende medische vakgebieden. Daardoor zijn onderlinge verbanden zichtbaar geworden. Want naast het hart, spelen ook andere organen en externe invloeden een rol bij hart- en vaatziekten. Maar er is nog meer kennis nodig over deze verbanden om vrouwenlevens te redden. Daarom stimuleert stichting Hart voor Vrouwen multidisciplinair onderzoek. Het verrichten van gedegen wetenschappelijk onderzoek is enorm belangrijk. Op basis hiervan kunnen artsen hart- en vaatziekten eerder signaleren. En kunnen behandelingsmogelijkheden ervoor zorgen dat er minder vrouwen overlijden. De strijd tegen doodsoorzaak nummer één gaat helaas wel gepaard met de nodige kosten.
Over Inner Wheel
Inner Wheel maakt zich sterk voor de positie van vrouwen en meisjes. Vrouwen hebben een grotere kans op armoede, honger en om slachtoffer te worden van geweld. Inner Wheel initieert en zet zich daarom wereldwijd graag in voor projecten die in de belangrijke basisbehoeften van vrouwen en meisjes voorzien. Projecten gericht op de verbetering van leefomstandigheden en op het bieden van een veilige toekomst. Willen we een goede en stabiele samenleving creëren dan is het van cruciaal belang dat een belangrijke rol aan vrouwen wordt toegekend.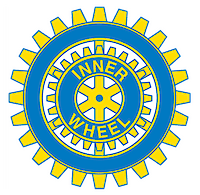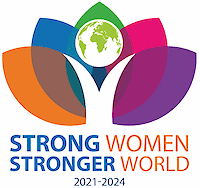 Feminisme gaat niet over het sterker maken van vrouwen, ze zijn al sterk. Het gaat over de manier waarop de wereld de kracht van vrouwen waardeert. De tijd is voorbij dat we onze voorvaders eren, het wordt tijd dat we stil staan bij de offers die onze voormoeders hebben gebracht.
Samenwerking Inner Wheel en Hart voor vrouwen
Inner Wheel Nederland is vanaf januari 2021 een samenwerking aangegaan voor 3 jaar met de Stichting Hart voor Vrouwen en probeert zoveel mogelijk onderzoeksgeld in te zamelen.
Inner Wheel en Henri Willig Kaas
Wij doneren 10% van de omzet die via het Inner wheel netwerk gerealiseerd wordt aan Hart voor Vrouwen. Klik hier om ook bij te dragen.